Staub cocotte sizes
When it comes to Staub cocotte sizes, it's fair to say that Staub do things their own way…and judging by their success to date, who can blame them.
Find out where to get Staub Dutch ovens at the lowest prices
The issue that most people have is the Staub sizes. They do not advertise their cocotte sizes in quarts like most other manufacturers like Le Creuset or Cuisinart. Instead, they advertise their products by diameter…e.g. 22 cm, 24 cm.
This makes it quite difficult to compare sizes and prices for comparison purposes. In fact, without addressing several websites and a handful of google searches, it can be quite frustrating.
In this post, I have done the hard work for you by putting together a Staub size guide which gives you a Staub cocotte size chart and comparison.
This should save you plenty of time and make your decision making a little bit easier.
Should I choose Staub?
If you are choosing Staub as your next Dutch oven or braiser…well done. They are an outstanding premium brand that deliver fantastic traditional looking cast-iron products that are simply beautiful. Fantastic colors and outstanding build quality, Staub are really pushing Le Creuset in the premium end of the market.
---
Staub cocotte size chart
You will find Staub size charts and tables below that should help you find what you are looking for. I have added the information that is most helpful. Of course, if you need other dimensions or details, you can always refer to Staub's website. I must warn you though, it's not always the simplest to navigate!
 Staub Round Cocotte sizes / Dutch ovens
| | | | | | | | |
| --- | --- | --- | --- | --- | --- | --- | --- |
| Size | Mini | 16 cm | 20 cm | 22 cm | 24 cm | 26 cm | 28 cm |
| Liter | 0.25 | 1.2 | 2.2 | 2.8 | 3.8 | 5.2 | 6.7 |
| Quarts | – | 1 | 1.9 | 2.75 | 3.3 | 4.5 | 6 |
| Height | 7 cm | 12.6 cm | 14.5 cm | 15 cm | 15.3 cm | 17 cm | 18.2 cm |
| Weight | 0.85 kg | 2.34 kg | 3.6 kg | 3.98 kg | 4.6 kg | 5.7 kg | 7 kg |
---
Staub Oval Cocotte sizes
| | | | | | | | | | |
| --- | --- | --- | --- | --- | --- | --- | --- | --- | --- |
| Size | 15 cm | 17 cm | 23 cm | 27 cm | 29 cm | 31 cm | 33 cm | 37 cm | 41 cm |
| Liter | 0.6 | 1 | 2.35 | 3.2 | 4.2 | 5.5 | 6.7 | 8 | 12 |
| Quarts | 0.5 | 0.87 | 2 | 2.8 | 3.7 | 4.8 | 5.9 | 7 | 10.5 |
| Height | 9.2 cm | 11.6 cm | 14 cm | 14.5 cm | 15.8 cm | 16.7 cm | 17.5 cm | 18 cm | 19.6 cm |
| Weight | 1.32 kg | 2.33 kg | 3.36 kg | 4.5 kg | 5.6 kg | 6 kg | 7 kg | 8.5 kg | 11.6 kg |
---
Staub Braiser sizes
| | | |
| --- | --- | --- |
| Size | 24 cm | 28 cm |
| Liter | 2.4 | 3.7 |
| Quarts | 2.1 | 3.25 |
| Height | 11.6 cm | 12.6 |
| Weight | 4.2 kg | 5.4 kg |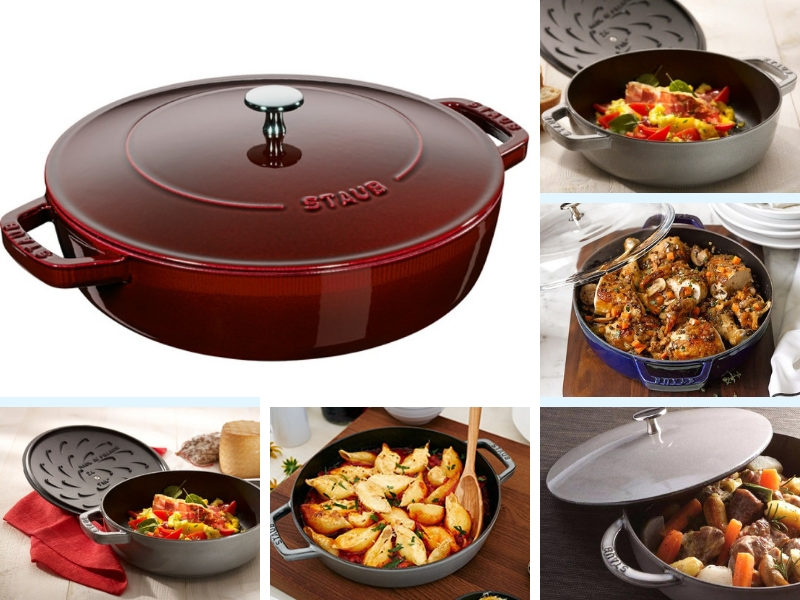 ---
Staub fish dish size
| | |
| --- | --- |
| Size | 32 cm |
| Height | 10.7 cm |
| Width | 41 cm |
| Length | 23.4 cm |
| Weight | 2.25 kg |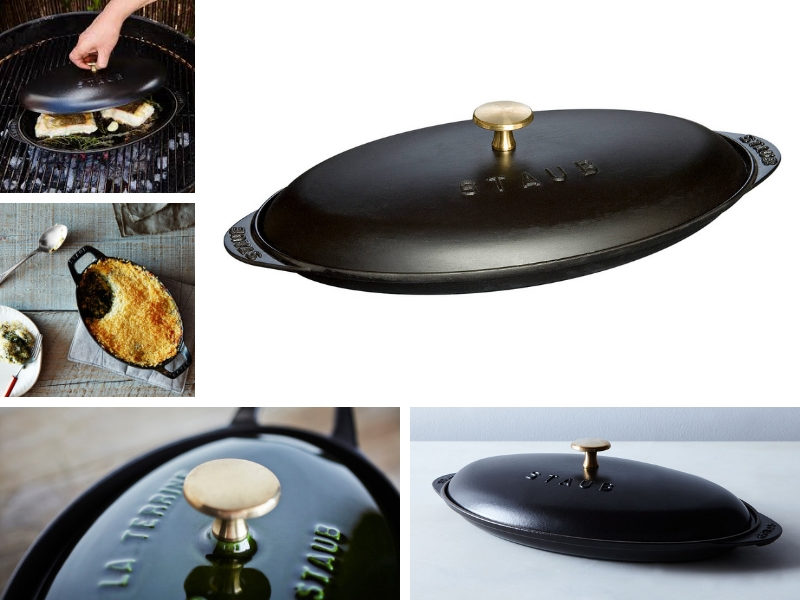 ---
Why is Staub so expensive? 
When you look at the variety of Dutch ovens and Cocottes on the market, it can be quite confusing. The range of pricing for similar size items can be quite large. The important thing to remember is that not all Dutch ovens are built the same. Take a car for example, you have cheaper Fords and expensive BMW's.
The same applies in this market. They may do similar things but the build quality, branding and customer service is widely different. When you are buying a premium brand like Staub or indeed, Le Creuset, you are buying the very best. This means cast iron that is the finest quality, enameling that will last and stand the test of time and aftercare that actually exists.
By all means, opt for a cheaper product like Lodge but if you can afford it, I would always recommend a premium brand like Staub.
Find out where to get Staub Dutch ovens at the lowest prices
---
Related article
Why is Staub Cookware so Expensive?
---
Alternatives to Staub
There is only one real alternative to Staub and that is Le Creuset. When comparing the two, Staub are the newer brand when compared to Le Creuset's hundred odd years in business. If anything, it is Staub that is trying to catch Le Creuset…and if you read the feedback, they are doing a great job.
There are plenty of old Le Creuset customers that moved over to Staub. Some of them will argue that the Staub is the better overall product.
Personally, I think they are so close that it ultimately comes to what style you prefer. Of course, you have more options with Le Creuset but ultimately, it comes down to what catches your eye.
Staub feature in the Best Dutch oven list
As you would expect, Staub is a fantastic Dutch oven maker. They rightfully belong in our best Dutch oven list. Read more about our Best Dutch oven here. 
---
Summary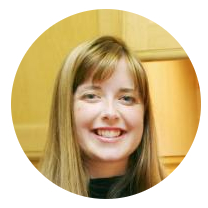 I hope you find this information on Staub cocotte sizes of use and it has saved you some time searching around. In an ideal world, this information would be easily accessible.
Congratulations on choosing Staub, you won't be disappointed. They are exceptional cocottes. Fantastic design, colors and build. You can read a review I did here, as you will see, it did exceptionally well.
So, what did you decide and did you go ahead and buy it? Were you happy with your buy? Share your thoughts with us by leaving a comment below. We would love to hear from you.
If you do find this information useful, please consider sharing it on your social media.
---
FAQ
Is a cocotte the same as a Dutch oven?
Often, terms involving Dutch ovens are used so interchangeably that it can cause confusion. If we approach this in an official way, what we call cocottes are also French ovens. These are enameled ovens designed for indoor use.
Dutch ovens do not have the enamel and instead are seasoned to provide the same qualities as enameled cocottes. These can be used indoor and outdoors.
The reality is that they function and work in exactly the same way, albeit the enameled versions are easier to care and maintain.
What is a cocotte used for?
Cocottes are amazing…as you can tell, I am a huge fan. They do everything from your standard casseroles to baking, braising to frying.
They are also the very essence of 'one pot' cooking that is done all over the world. They move effortlessly from stove to oven which makes them perfect for meat dishes where you need to braise first.
If there is one piece of multi functional equipment every kitchen should have, it is this…cocotte, French oven or Dutch oven…whatever you wish to call it.
What is Staub cookware made of?
Staub are predominantly known for their cast iron. However, they are extending into other areas too. Their cookware is mainly enameled cast iron. They Staub company was started in 1974 by Francis Staub. The company was French and began in Turckheim, Alsace, France.
Can you put Staub in the dishwasher?
You can put enameled cast iron into the dishwasher. However, it is not recommended.
There are a number of reasons for this. Firstly, such abrasive cleaning will dull the paintwork removing the luster of the paint. This will leave the color very flat and not as it was intended.
Secondly, it will also remove the patina that is built up over time. This is what gives it the excellent non-stick qualities.
Thirdly, there are sometimes exposed parts in the cast iron which can result in rusting if not dried properly. You do not want this to happen as it is a significant job to remove it properly.
As with the manufacturer's recommendations, you should always hand wash your cast iron. In most cases, any food or stains should clean easily.
What colors are Staub available in?
Currently, Staub deliver the following colors. You can find the full details here.
Cinnamon
Teal / La Mer
Cherry
Dark blue
Black
Grenadine
Graphite grey
Basil
What is the largest Staub Dutch oven?
The largest round cocotte they offer is 28 cm in diameter which equates to approximately 6 quarts. This is the most popular size generally for a round Dutch oven as it is perfect for a family of four and you can roast a large chicken in it.
The larger cocottes are found in their oval range where they go up to 41 cm which equates to approximately 10 ½ quarts.
Are there any size markings on Staub?
Yes, there are brand marking on Staub. On the underside of the lid, it also includes the size molded in cast iron.
---
Video
---
Citations